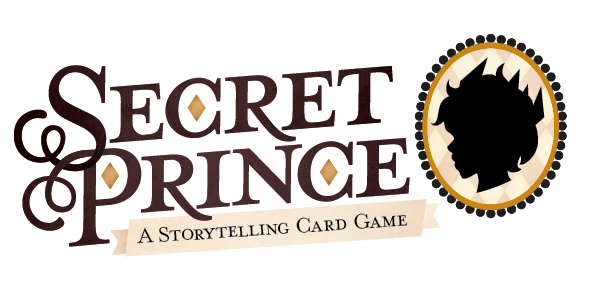 Secret Prince (Beta)
Wow, v0.10! This version folds in some changes we picked up on at Arcanacon in Melbourne over January 18-19. This was our first public outing with Secret Prince, and we were blown away by the encouragement and support from people who gave our little game a shot. Thanks again to everyone who has played Secret Prince since we launched the Open Beta, including folks at Arcanacon and folks online!
This version, we have revised how Story cards grant Advantage and Disadvantage. Rather than giving you Advantage on the next dice roll, you gain a token that you can spend on any future dice roll. This lets you use your Advantage when you need it most, and not waste it on a roll you would have beaten anyway. Disadvantage, though, still affects the next dice roll.
As always, check the changelog included with your download for all the changes.
Lastly, if you are playing Secret Prince, we want to hear about it! Tell us your stories on Twitter or Instagram with the hashtag #SecretPrince. We would love to hear about all the adventures your spoiled royal brats have been getting up to!
v0.10
Cards
Changed language on cards around Advantage/Disadvantage to "Gain Advantage/Disadvantage" as per rule changes below.
Moved location of Group Event text on Story cards to top, under title, to make it more noticeable before you start telling the story.
Moved location of Special Effect text on Item cards to bottom, above stats, to assist laying out your cards so you can see stats and special effects.
Misc typo corrections and text changes.
Rules
Changed how Story card outcomes reward Advantage/Disadvantage. Advantage/Disadvantage from card rewards is now given as a token. Advantage from Class remains unchanged.
Re-written rules for Advantage/Disadvantage for detail and clarity.
Added a recommendation for players who want to extend play or play with larger groups.
Added a rule that when you have 3 item cards equipped, you cannot draw Story cards from the Act 1 deck on your turn.
Revised Make Call-backs tip. Renamed as Each Story Card Is An Episode or Chapter, and reframed tip.
Files
Digital Tabletop Kit
10 MB
Feb 21, 2020